Wildwood Express has been servicing the farm community since 1968. With our central location in California we are able to provide our customers with exceptional service. Wildwood can load most any product a flatbed or van can load. Product can be loaded from a dock and unloaded from the side. This process helps with many agricultural related products as well as transferring loads from plant to warehouse. Our Curtain Van service ensures additional safety for our driver and your personnel.
With our technology we offer real time shipment tracking, equipment monitoring as well as on board logging, images of POD's, report generating & Pickup Requests.
We are also fully EDI capable, accepting 204's and sending 210's & 214's. Wildwood was created from a trucking company's perspective on how a curtain van should operate. Curtain vans are designed to protect the load, speed up loading time, prevent loading/unloading injuries and increase load capacity. The first Wildwood trailer was built in 1983. Since then many changes have been made. These changes were made to help lower costs, increase dependability and reduce weight without loss of structural strength.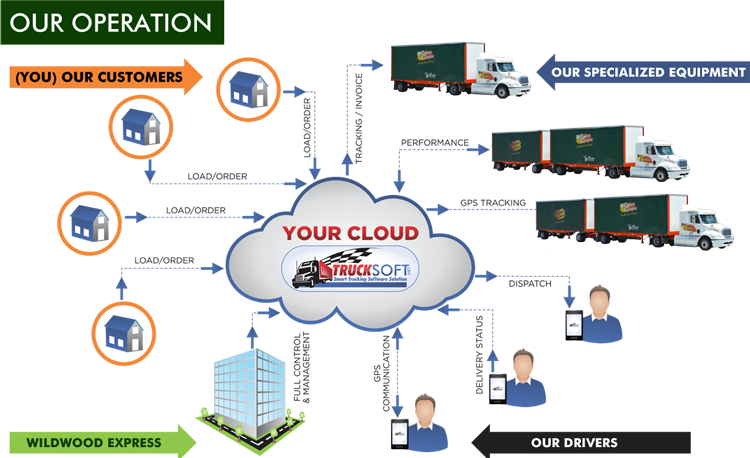 If you need to track your delivery with Wildwood Express, use our customer web portal to log in and track your parcel's location.
If you want to request a freight pick-up, continue to our Request a Pick Up page and fill in the form to arrange a pick up.
If you have an empty container to report, continue to our Notify of an Empty Container page and fill in the report form.